Welcome to Python for biologists
Here you'll find resources for learning to program in Python for people with a background in biology
---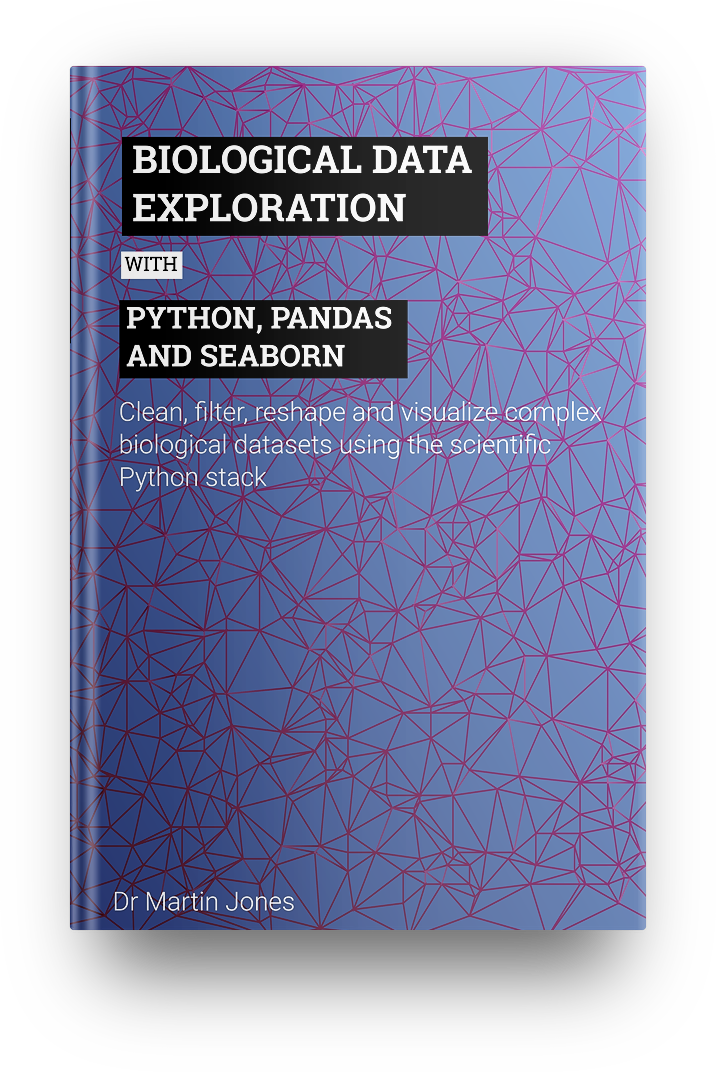 A complete guide to cleaning, manipulating and visualizing complex biological datasets with Python.
---
If you're looking for the exercise files for any of my books, click here.
If you want to get started with writing Python code take a look at the Python for biolgists online course.
If you're looking for instructor-led training courses, check out my training courses designed around biology and bioinformatics.
---
Browse the list of recent articles: